About Us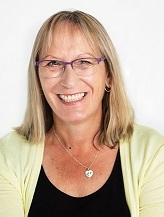 KAPITI HR SERVICES was created in March 2009 when Sheryl Earnshaw left full time employment in Wellington city to start her own business offering human resource advisory services to local business to help promote growth and employment for the people who live in the community.
Sheryl is a professional accredited member of the Human Resource Institute of New Zealand (MHRINZ) and has had more than eighteen years experience in line management and practicing human resource management. This experience has been within a large multi-diverse national corporate in an HR team environment and as a sole charge consultant for a not for profit organisation. The last three years Sheryl has successfully built up KAPITI HR SERVICES. Sheryl graduated in 2007 with the NZ Diploma in Business and Diploma in Management.
Mission: To provide quality human resource services which add value to the Kapiti business community.
Vision: To work with local business to promote growth and employment for the people who live there.
Guiding Principles

Sense of community
- Helps to grow a more inclusive community by providing human resource services that enhance the relationships of both the employer and the employee.
Responsiveness
- Is responsive to the requests of clients as a priority.

Trust and Honesty
- Encourages trust and honesty in all relationships and uses a discretional approach when required.
Ethical Approach
- Ensures Human Resource advice and practice is best practice for the clients business while maintaining personal integrity.
Commitment
- Commits to projects or agreements and is loyal to the client's vision and values.
Confidentiality
- Ensures confidentiality is paramount when dealing with business and sensitive information.
---