About Us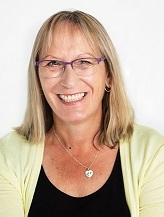 KAPITI HR SERVICES was created in March 2009 when Sheryl McFadgen left full time employment in Wellington city to start her own business offering human resource advisory services to local business to help promote growth and employment for the people who live in the community.
Sheryl is a professional certified member of Human Resources New Zealand (CMHRINZ) and has over 25 years experience in line management and practicing human resource's. The last 10 years has been focused on advising to a diverse range of small and medium business. Sheryl understands what it takes to run your own business and how interesting it can be at times to manage staff. After all you got into business for the lifestyle, right!
Why we are here
Mission: To provide quality human resource services which add value to the Kapiti business community.
Vision: To work with local business to promote growth and employment for the people who live there.
Guiding Principles
Sense of community
- Helps to grow a more inclusive community by providing human resource services that enhance the relationships of both the employer and the employee.
Responsiveness
- Is responsive to the requests of clients as a priority.

Trust and Honesty
- Encourages trust and honesty in all relationships and uses a discretional approach when required.
Ethical Approach
- Ensures Human Resource advice and practice is best practice for the clients business while maintaining personal integrity.
Commitment
- Commits to projects or agreements and is loyal to the client's vision and values.
Confidentiality
- Ensures confidentiality is paramount when dealing with business and sensitive information.
---